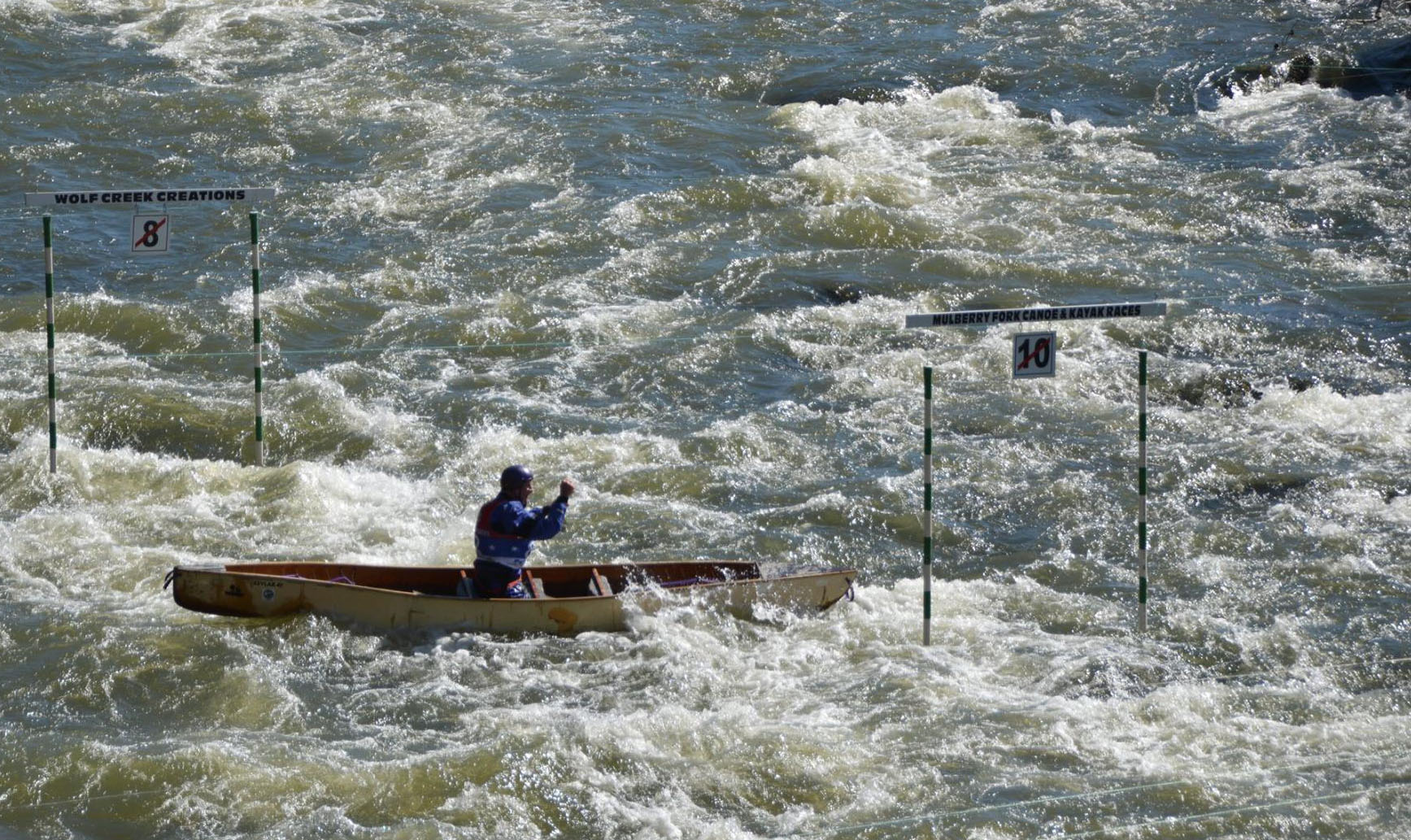 Race Dates
Mulberry Fork Canoe and Kayak Races – 1st Weekend of March
Locust Fork Races – 1st Weekend of April
Add to calendar
History of the races
The Alabama Cup Races have been in existence since 1992. The Mulberry Fork Canoe & Kayak Races started in 1981 and is the longest running slalom race in the US. In 1991 the Locust Fork Invitational began and a year later the Locust Fork White Water Classic was added.
In 1994, the Mulberry Fork Canoe & Kayak Races hosted the qualifying races for the U.S. Olympics. Some famous racers have been Eric Jackson, Rich Weiss, Davey Hearn and Phillip Foti. In 2014 the Mulberry races were also designated as a qualifier for the junior Nationals. Many young racers get their start here and we love to see them go on to competition at the national and international level.
The Alabama Cup Racing Association
The races are managed and promoted by the Alabama Cup Racing Association (ACRA). Each race is managed by a committee of individuals drawn from state paddling organizations, conservation groups, your average everyday paddlers, and others in the community willing to volunteer for these exciting events. ACRA and all other groups involved are non-profit organizations.
Who makes it happen